Did you know that exercising your dog can have some great benefits? It's not just about burning off energy or keeping them fit – exercise can also help improve their mental health and well-being.
How much exercise does your dog need? What type of exercise is best? This can vary depending on their age, breed, and health condition.
It's important to make sure you don't overdo it, as this can be just as harmful as not exercising them at all. In this article, we'll give you some tips on how to get started with exercising your dog safely and effectively.
How Much Exercise Does Your Dog Need?
Exercise is important for all dogs, but the amount they need can vary. Generally speaking, younger dogs need more exercise than older dogs. It is important to ensure your dog gets enough exercise to be healthy, but not so much that they're overdoing it. Signs of over-exercising in dogs include excessive panting, fatigue, and limping.
For younger, active dogs, a minimum of 30 minutes of exercise per day is recommended. It is best to spread this out throughout the day in short bursts of activity. Breeds such as retrievers and shepherds typically need more than 30 minutes of exercise per day. Older dogs may need a shorter walking duration, but more frequent walks. This will help them keep active without putting too much strain on their joints.
What Type Of Exercise Is Best For Your Dog?
The type of exercise your dog gets is just as important as how much they get. For example, some breeds are not suited to intense physical exercise, such as running, swimming, or agility. Walking is a great exercise for most dogs, particularly those who are less physically active. Other activities you can try include scent games, such as offering your dog treats for finding certain objects in your garden.
For more active breeds, swimming is a great option, as it gives them an aerobic workout without putting too much strain on their joints. Playing fetch and chasing games are also great ways to get your dog exercising. Whatever type of exercise you decide to do with your dog, it is important to make sure they stay physically and mentally stimulated.
Why Is Exercise Important For Your Dog?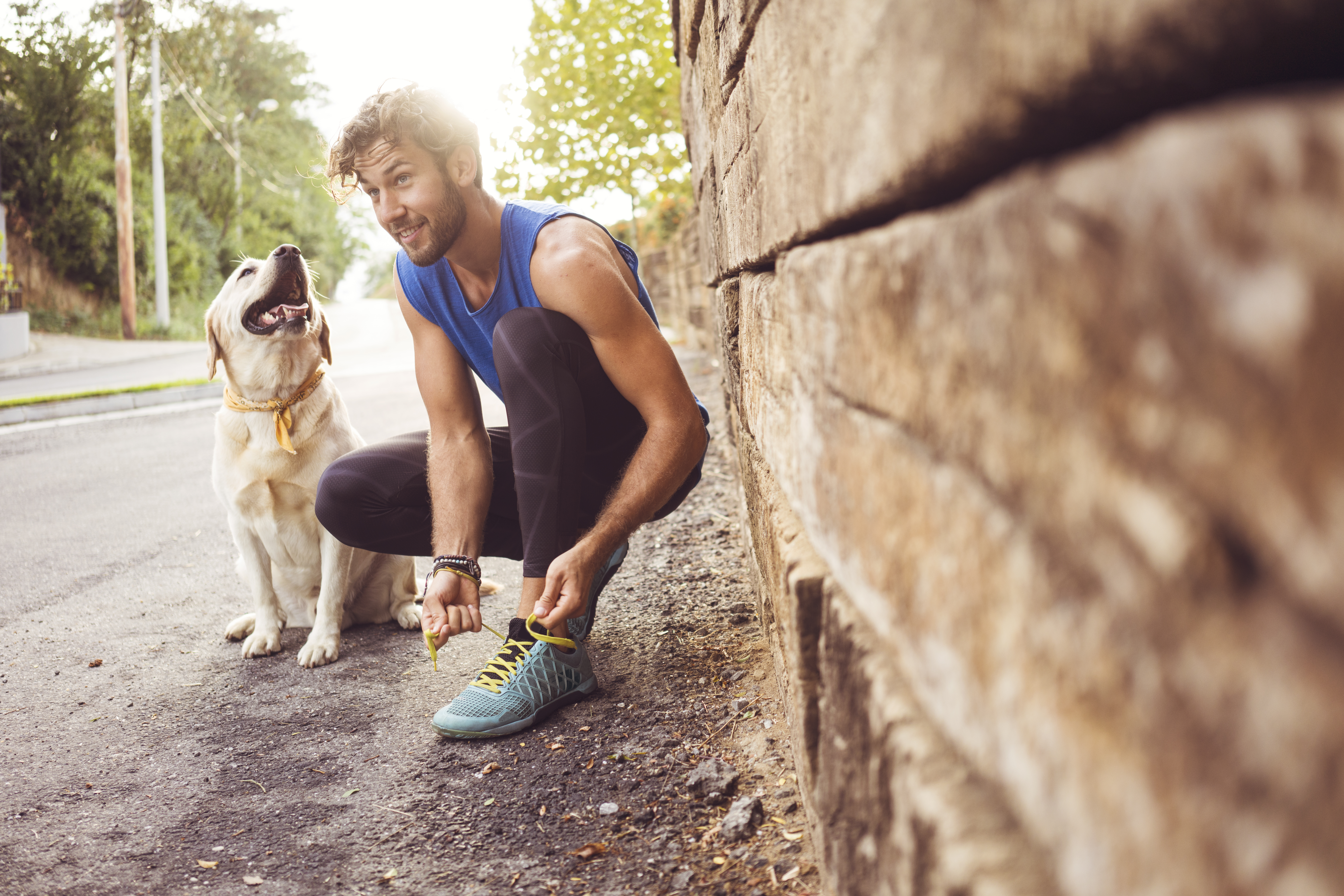 Exercise is important for keeping your dog physically fit and their brain engaged. Regular exercise can help your dog shed excess weight and improve their overall health and well-being. It is also important for their mental health. Exercise can help relieve stress, anxiety, and boredom. This can be especially important if your dog is left home alone for extended periods of time.
Regular exercise can also help deepen the bond between you and your fur-friend. Spending time with your dog and playing games with them is a great way to show them how much you care.
How To Get Started With Exercising Your Dog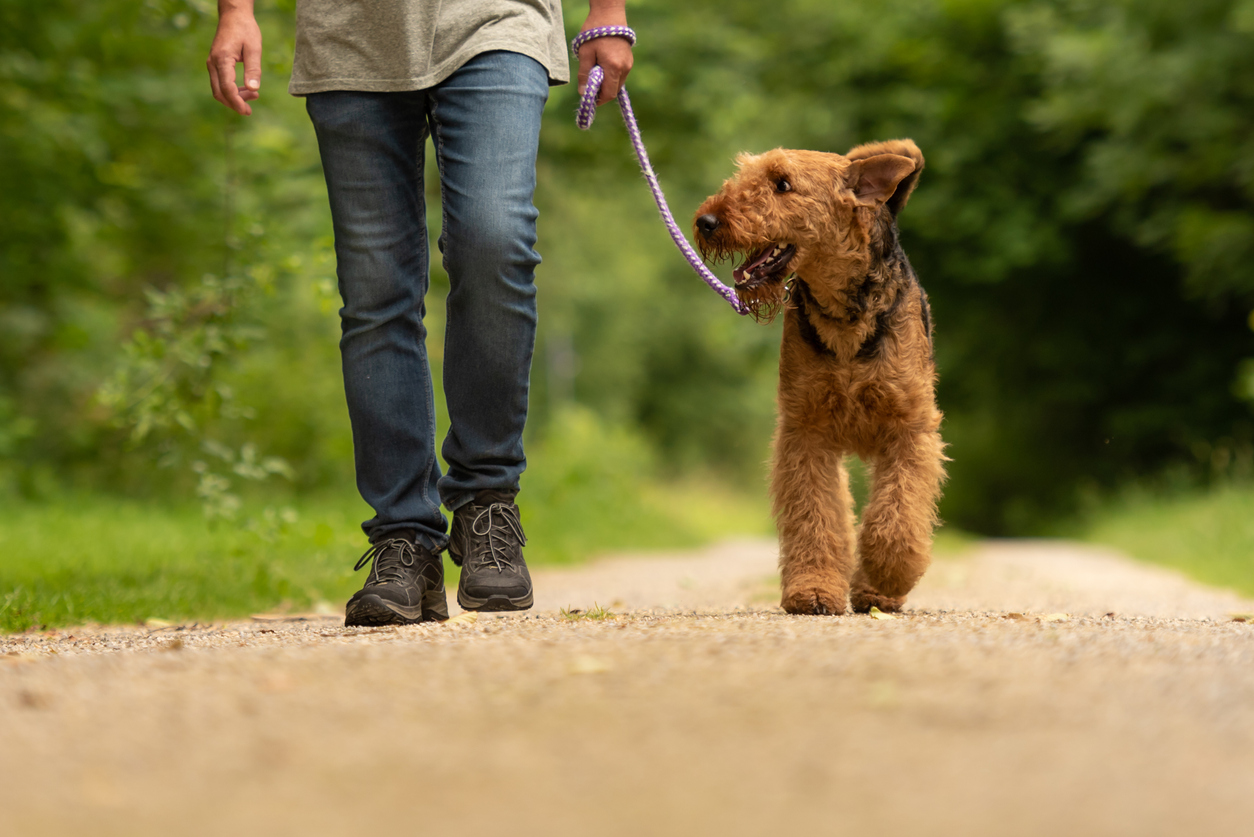 When it comes to exercise, it's important to start slowly and build up gradually. Start with short, low-intensity walks and work your way up from there. Make sure your dog is healthy and fit enough for the type of exercise you plan to do. If you're not sure what level of physical activity is appropriate for your pet, it's best to consult your vet. Also, make sure your dog is properly hydrated and fuelled with energy-rich snacks before, during, and after exercise.
Tips For Making Exercise Fun For Your Dog
When it comes to exercise, it's important to make it enjoyable for your dog.
Vary your routine and visit different locations to keep your dog stimulated.
Offer treats, toys, and praise to reward them for good behaviour during walks and other activities. A tired dog is a happy dog, so make sure they get plenty of rest afterwards.
You might also want to consider dog-walking services so your pup has someone to exercise with in between your own walks.
For some more ideas on things to do outside with your dog, check out this article at ASPCApetinsurance.com. It gives 13 different ideas for fun activities to do with your fur-friend.
Of course, sometimes the weather is too bad to have outside fun with your pupper and to that end we have even more ideas for keeping them engaged. This post over at the Pet Stop blog some different things you can do indoors with your dog to keep them active and entertained.
The Benefits Of Exercising Your Dog
The benefits of exercising your four-legged companion are numerous. gular exercise can help them manage their weight, reduce their risk of injuries and other medical issues, and improve quality of life. It is also important for building your relationship with your pet, as it helps to deepen the bond between you. Additionally, exercising your dog is a great way to socialize them and help them build relationships with other dogs, humans, and animals.
Exercising your dog regularly is essential for keeping them happy and healthy.. It is important to make sure you're doing it in a safe and effective way. With the right approach, you and your pooch can have countless hours of fun exploring the great outdoors.